Gallery
Wollstonecraft Walks
9th of June 2019
Photos by
Christine Bradshaw
Wollstonecraft Walks
School assembly at Newington Green Primary School, October 2019.
Photos by Anna Birch and Rebecca Mordan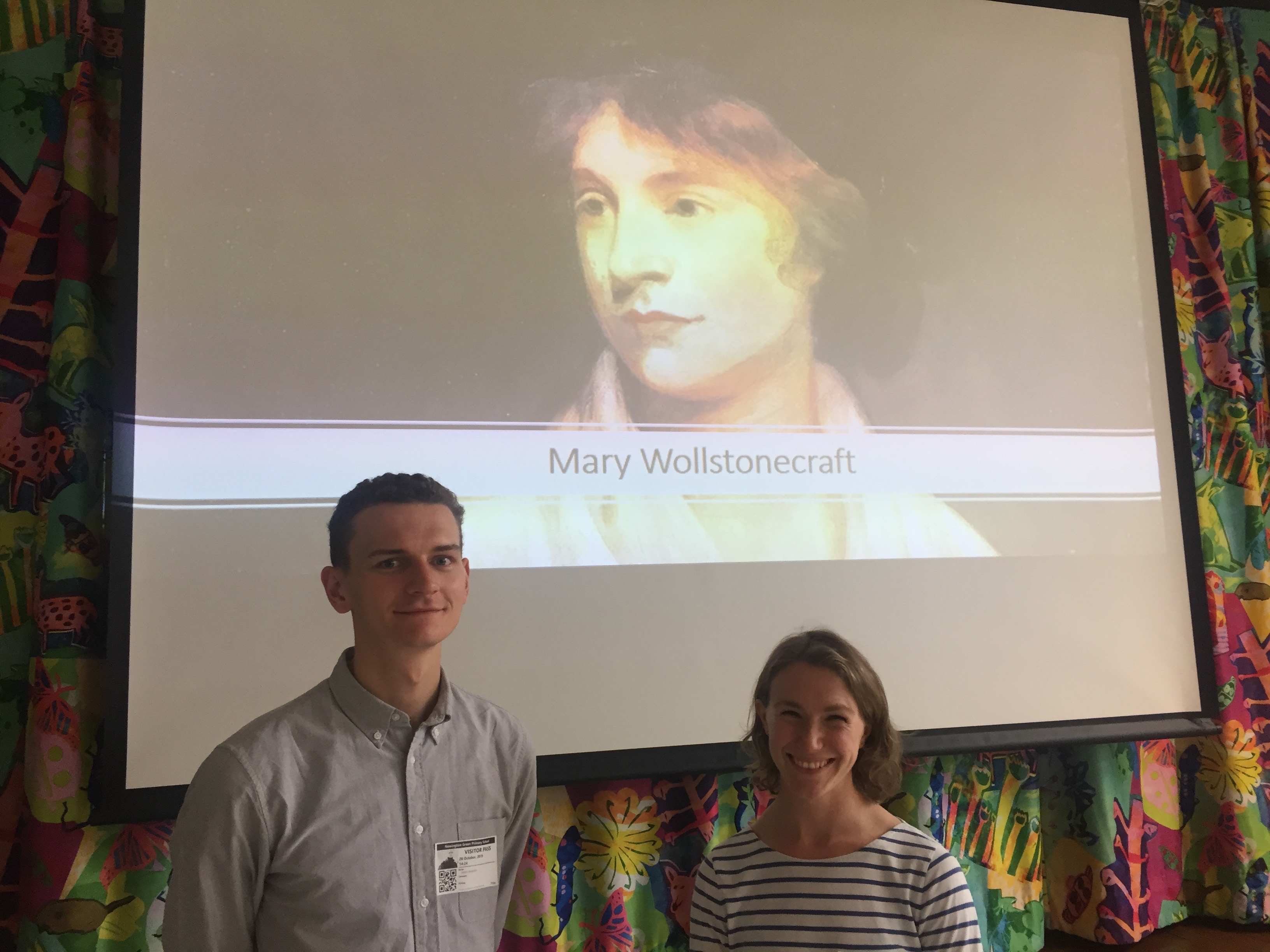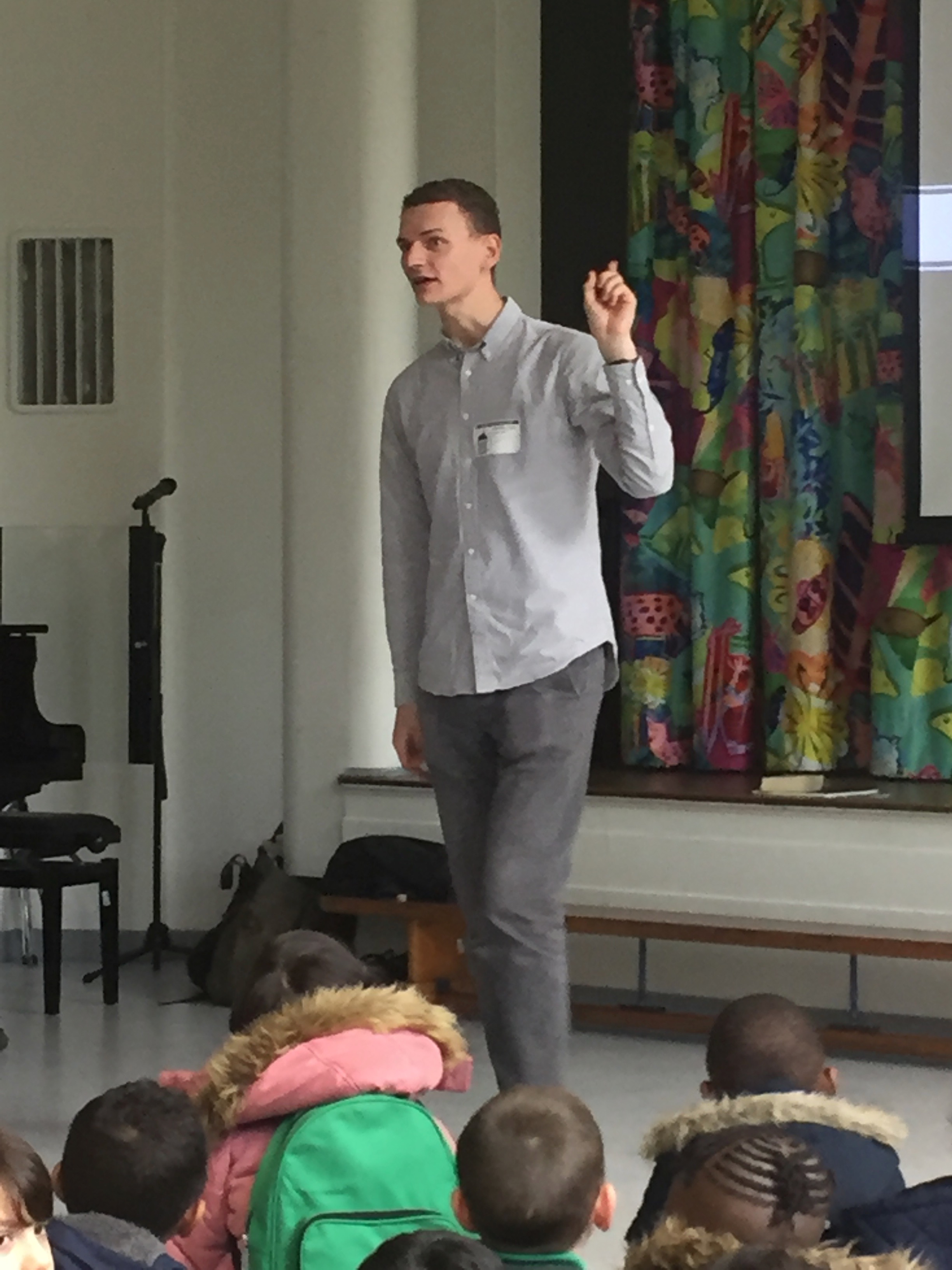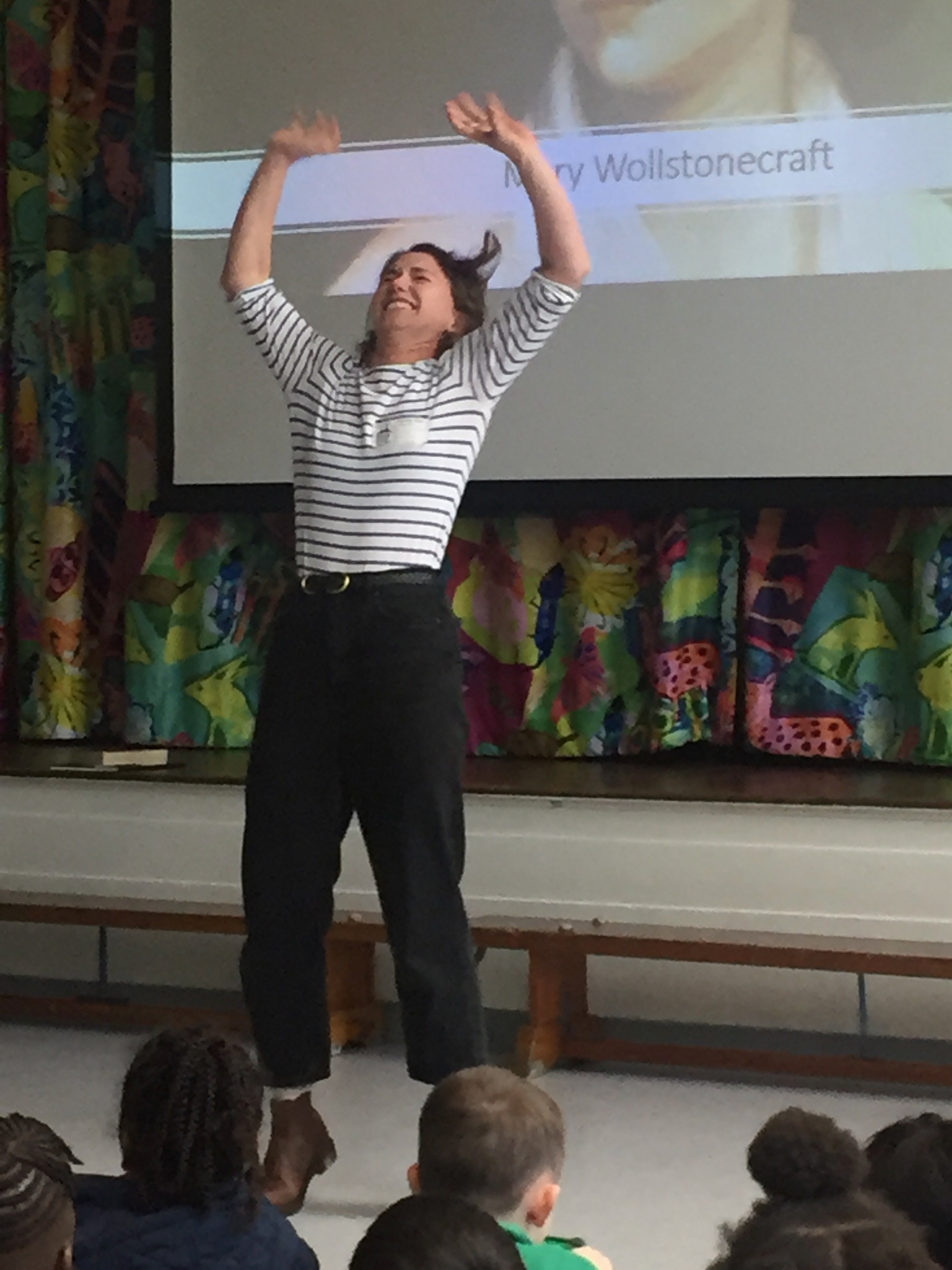 Hackney Archive volunteer research visit
Wollstonecraft Walks volunteers were welcomed with this specially selected collection of books by and about Mary Wollstonecraft
At our visit to Hackney Archive on Tuesday 6 June 2019 with Wollstonecraft Walks volunteers a special selection of books by and about Mary Wollstonecraft and Newington Green were laid out on a library trolley for us. We were very excited to see an original publication of 'A Vindication of the Rights of Woman' (1792) paired with our very own limited edition art book 'The Wollstonecraft Live Experience !' by Anna Birch and Taey Iohe (2010).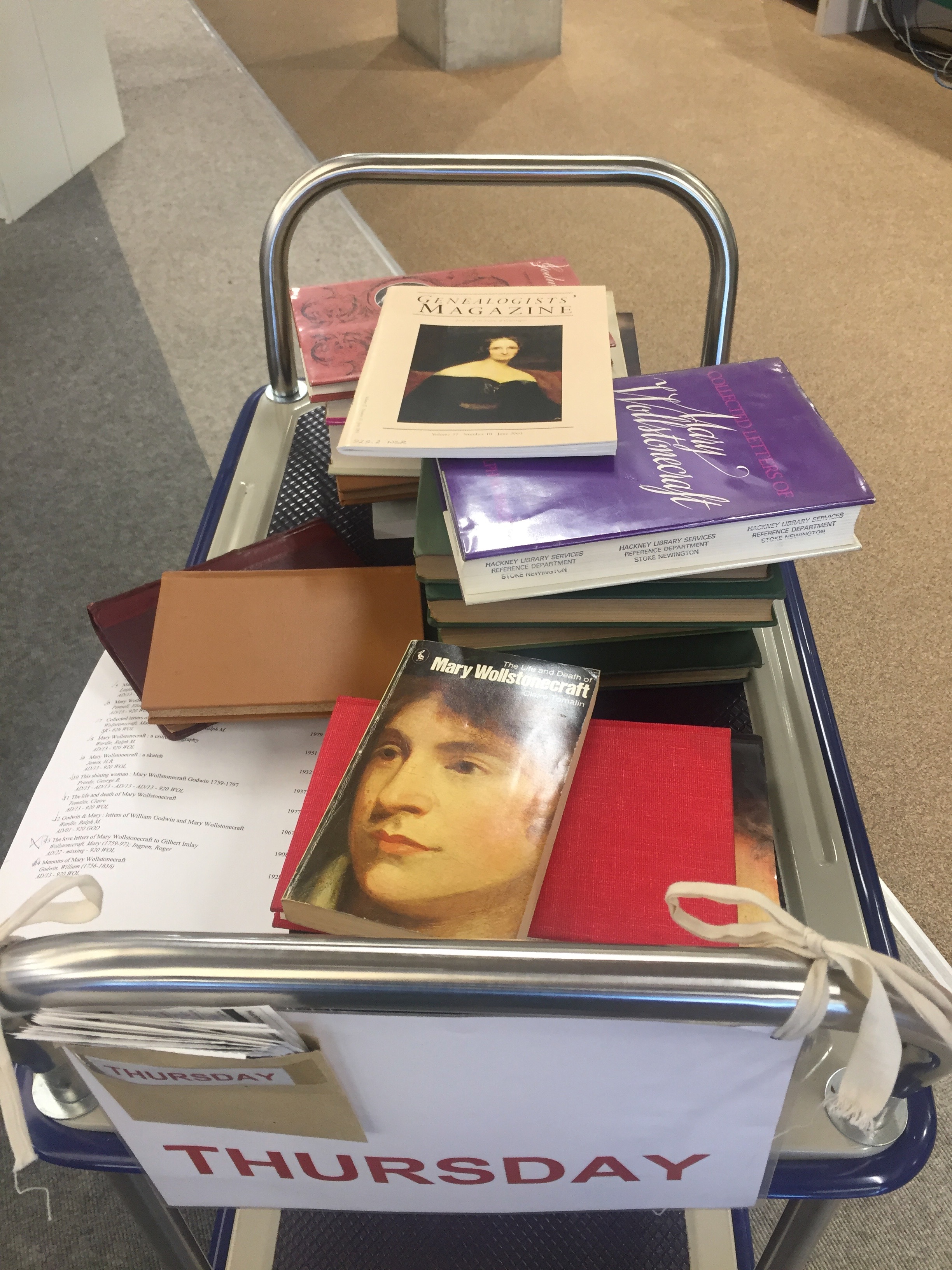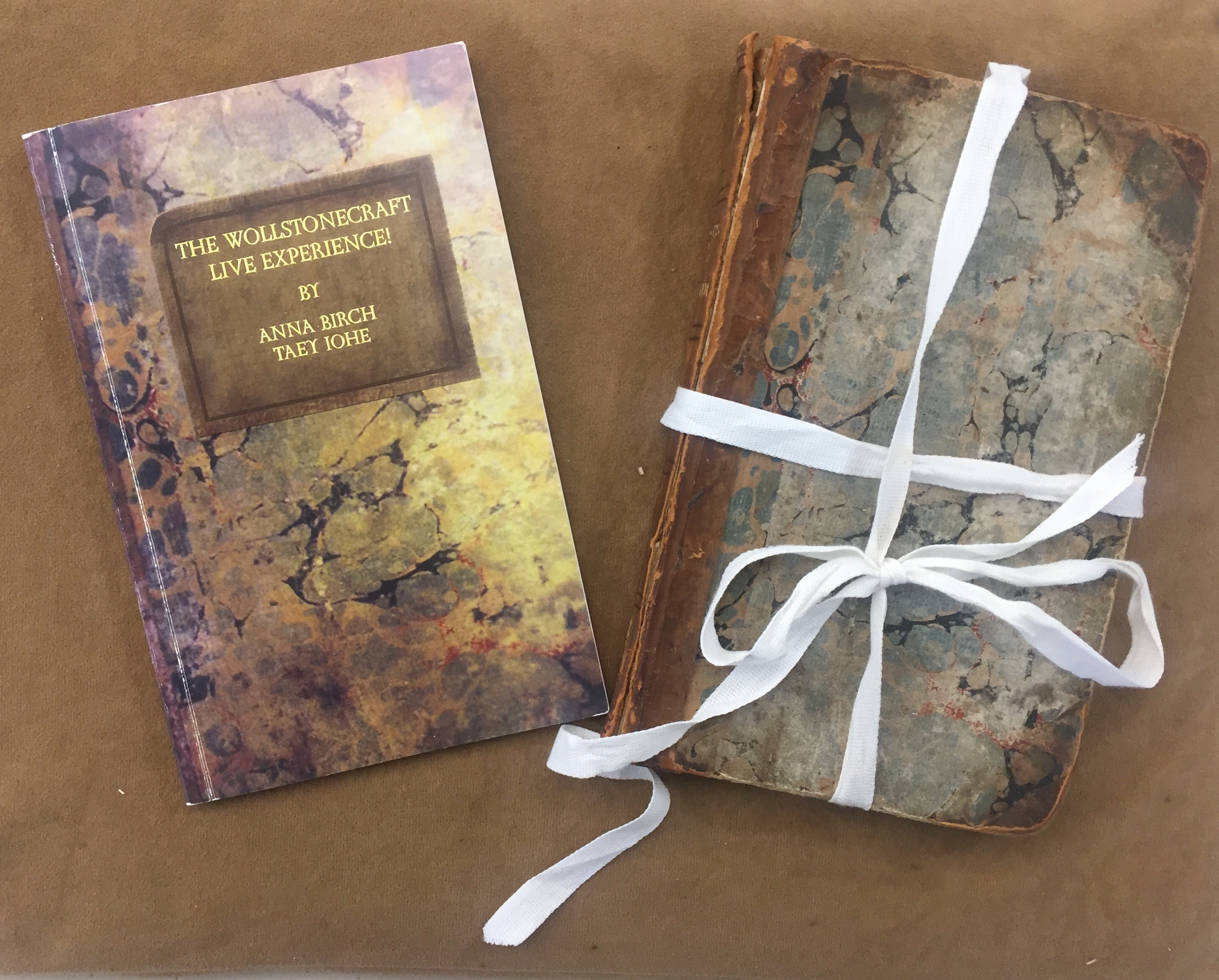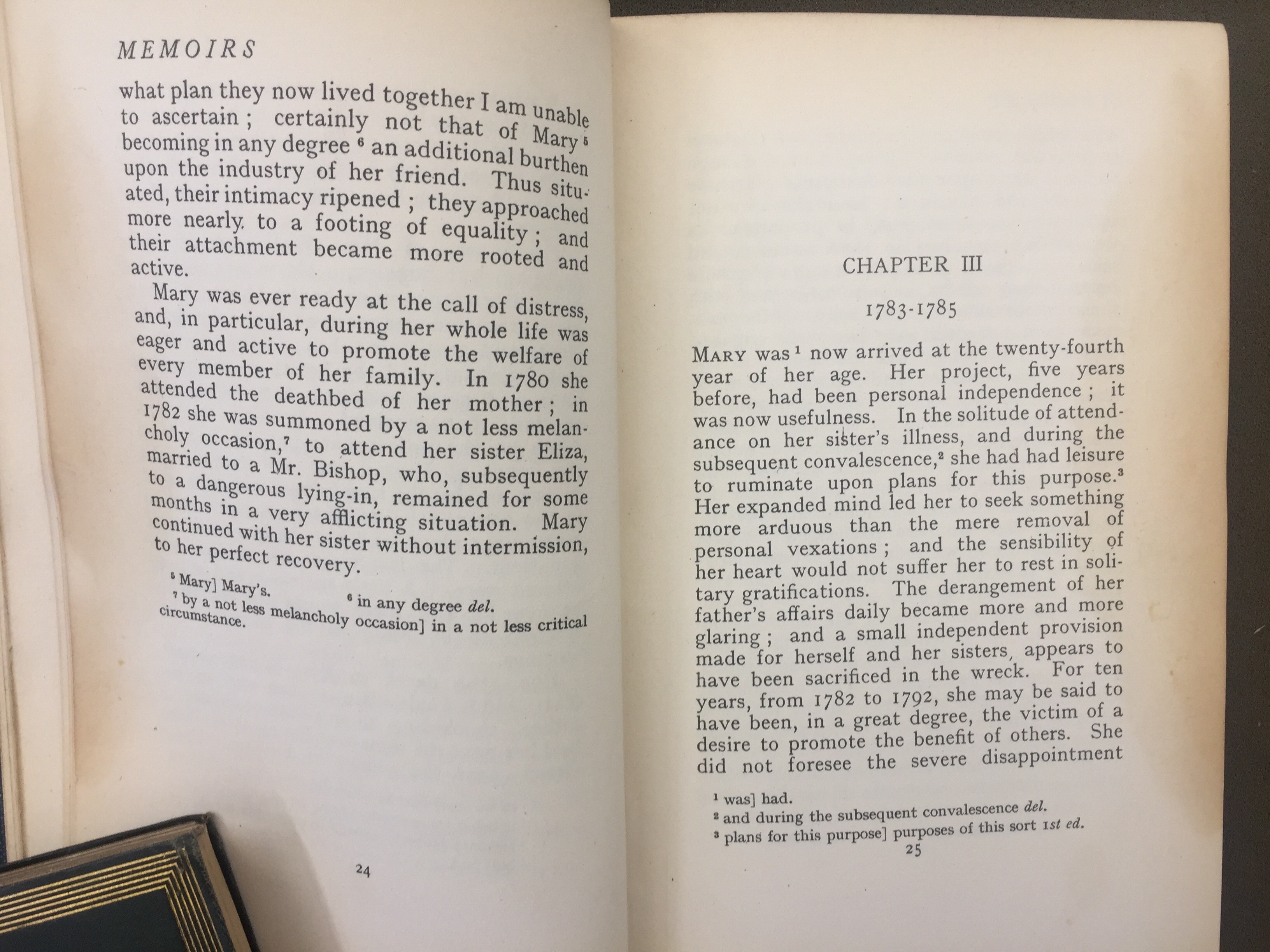 William Patten Primary School Assembly Key Stage 2
Thursday 14 November 2019
Hannah Maddison and James Moriarty present their Mary Wollstonecraft assembly. James leads a rousing singing round of our own special Mary Wollstonecraft song: 'Mary Wollstonecraft believed in education'. Hannah encourages to shout in the footsteps of Wollstonecraft 'I will be heard!' One pupil asked 'Was Mary Wollstonecraft a suffragette?' and was congratulated on her question and advised that the suffragettes walked in Wollstonecraft's footsteps.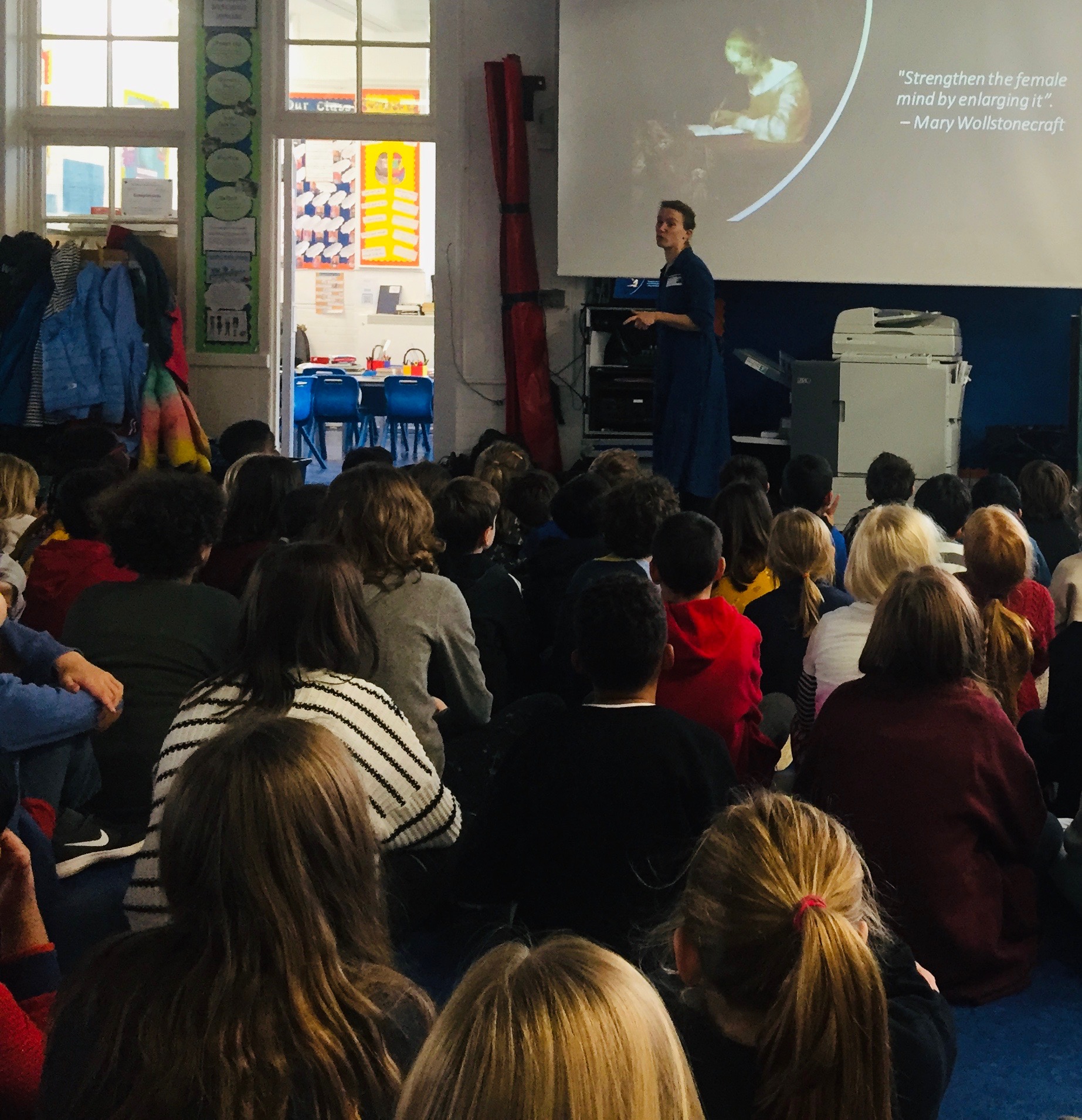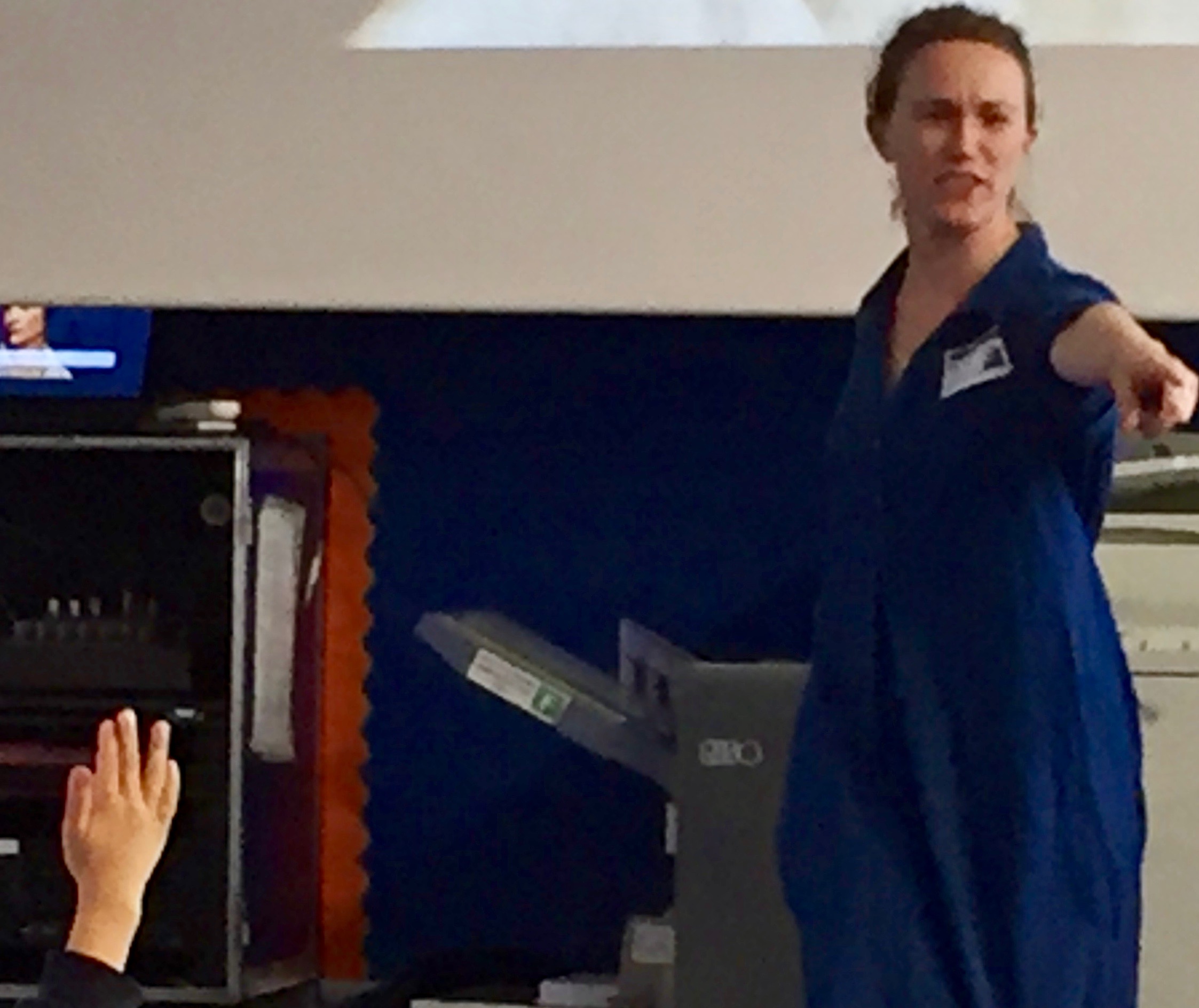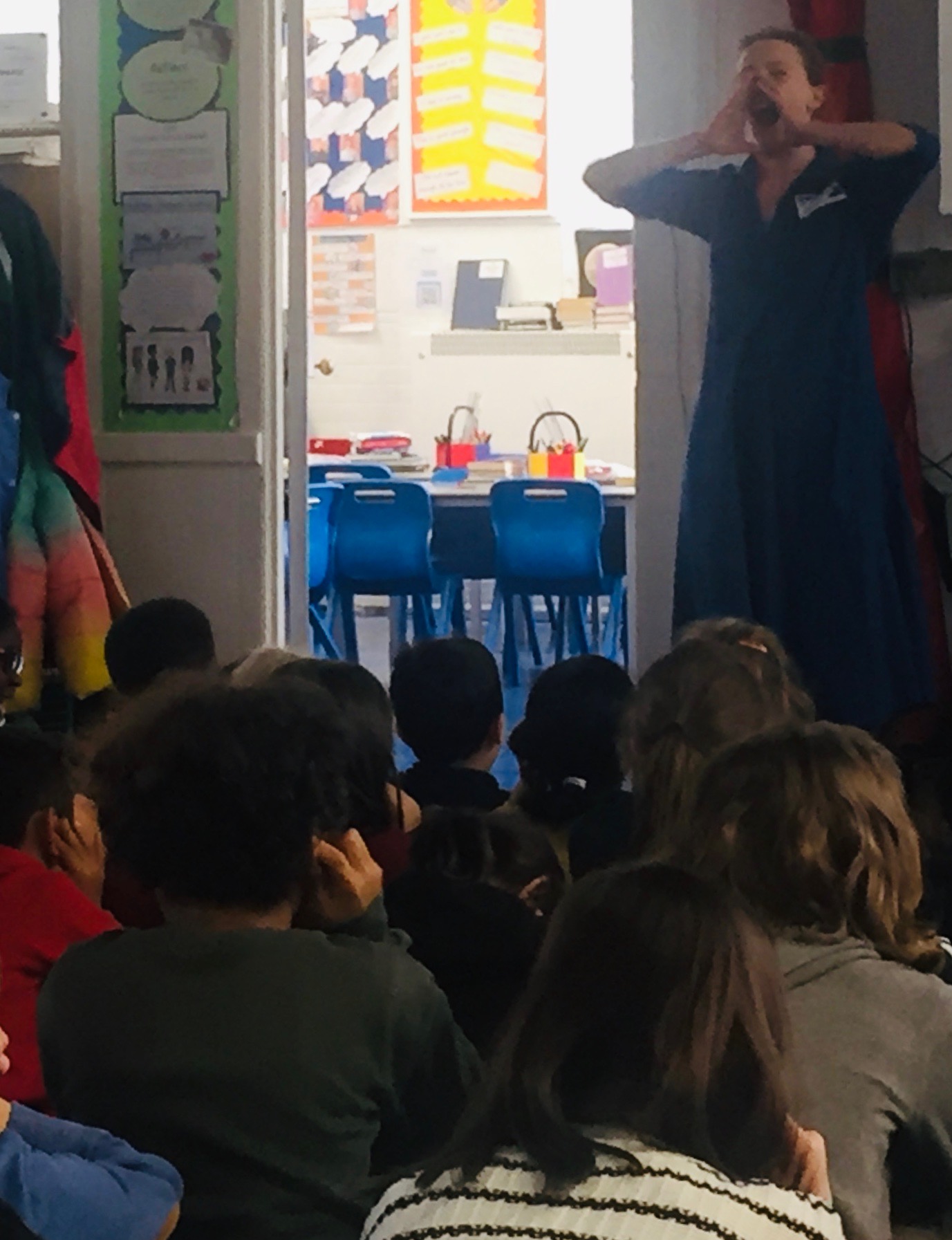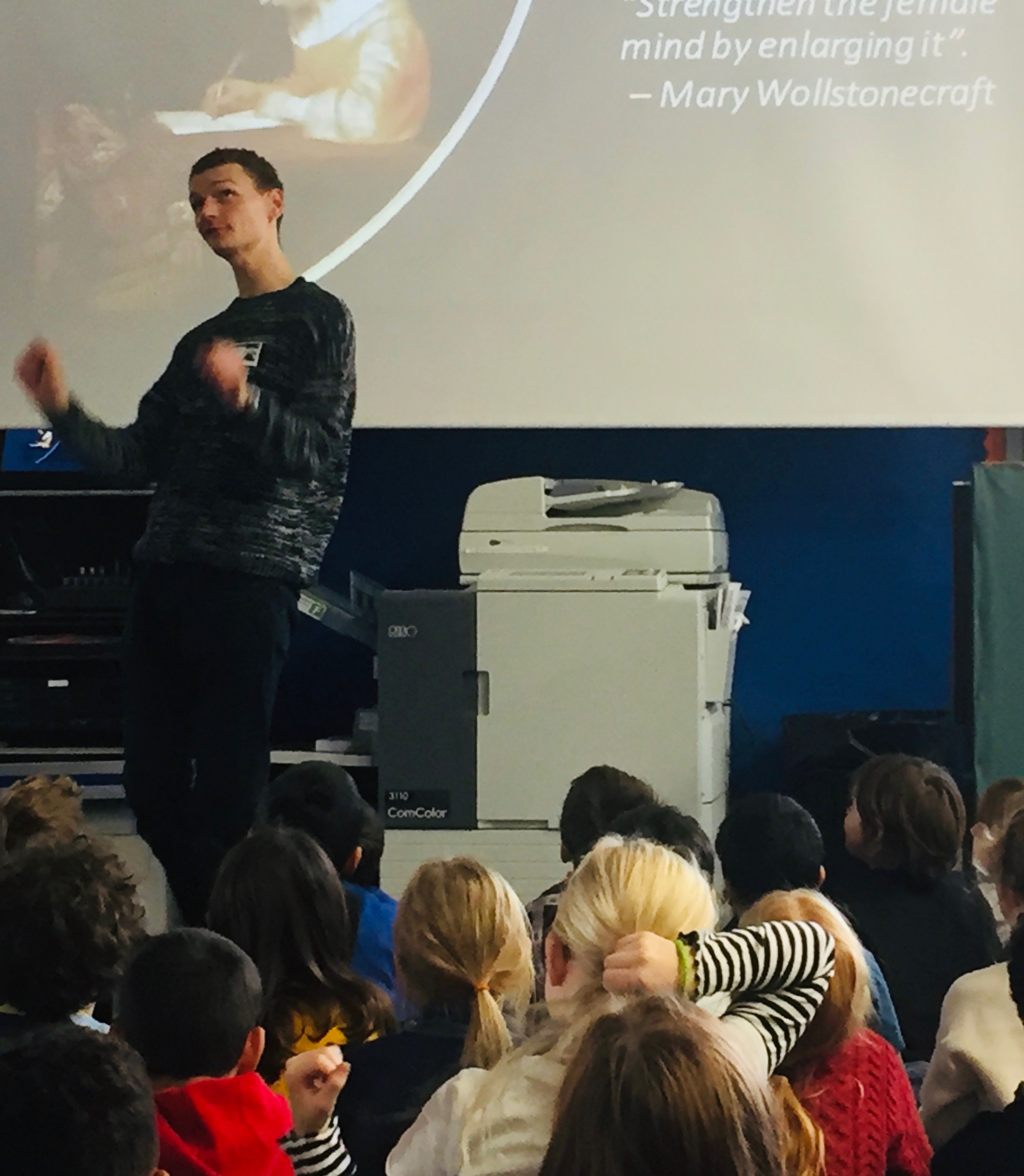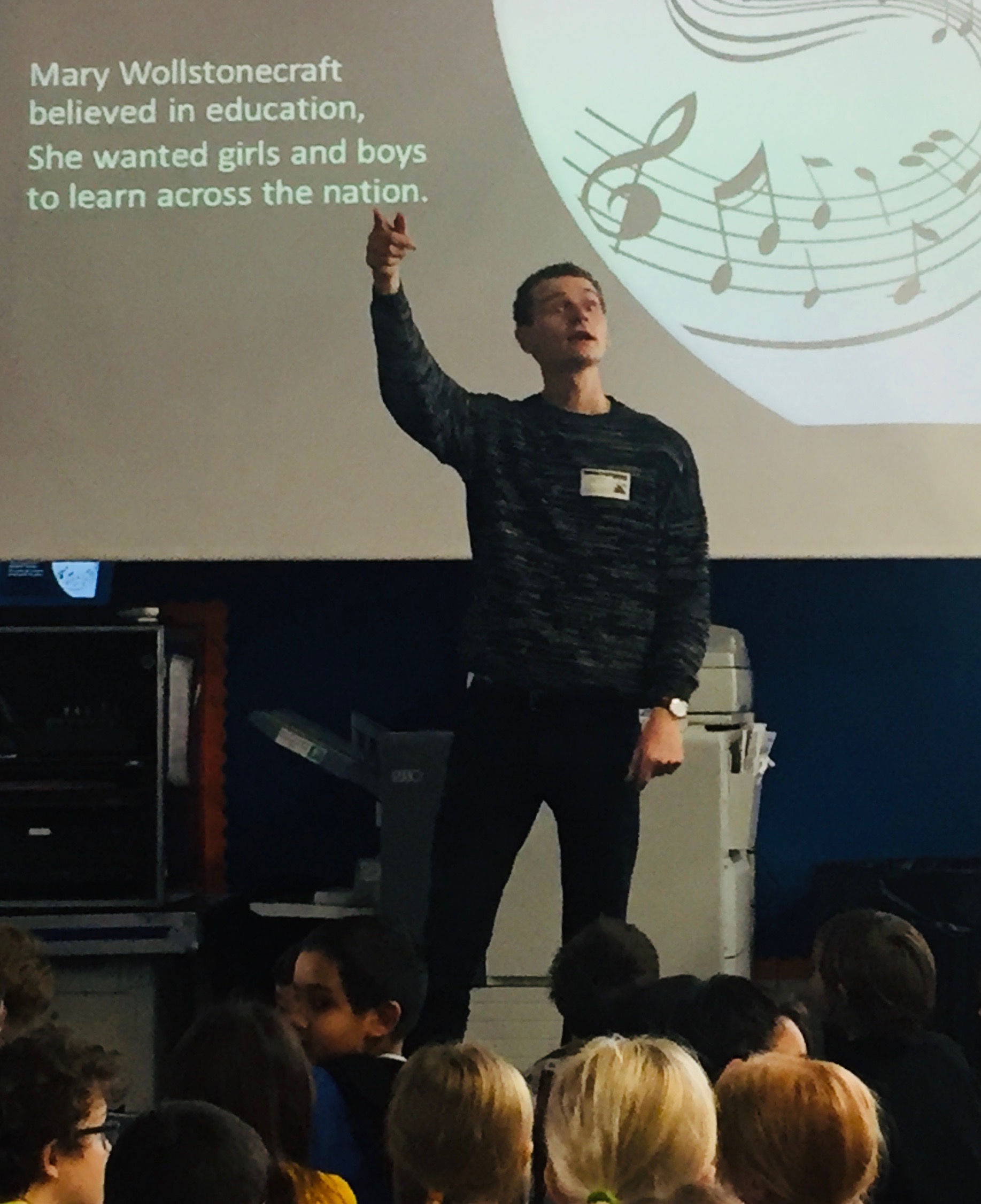 A Sculpture for Mary Wollstonecraft
by contemporary artist Maggi Hambling
The overall height of the memorial is 10 foot (bronze 7 ft /plinth 3 ft). The sculpture is cast in silvered bronze and set at an angle to the plinth. The plinth is faced in black granite and engraved in silver on four planes, one with Mary Wollstonecraft's name and dates, another with the quote 'I do not wish women to have power over men, but over themselves' and a third with the artists name and the date of the sculpture, and the fourth with Mary on the Green Campaign and funders names. Photograph @Maureen Carroll Mccormack